My senior pug has had recurring UTI's and occasional incontinence when she is fighting the infection. I recently shared how we've tried dog diapers and baby diapers for pugs, and we shared which ones worked best for us. That post is called Are Dog Diapers Or Baby Diapers Best For Pugs? As you'll find out from that blog post, we definitely found that the size, style and fit of different diapers makes a difference in how long the diapers stay on, and how much they sag. However, even with a great fitting diaper, we've found that over time, the diaper will work its way of the backside of our pug. This mostly seems to happen when she goes from laying down or sitting down, to standing up. Her legs or "knee" area slide around the leg openings and that causes them to fall once gravity gets introduced as she stands up.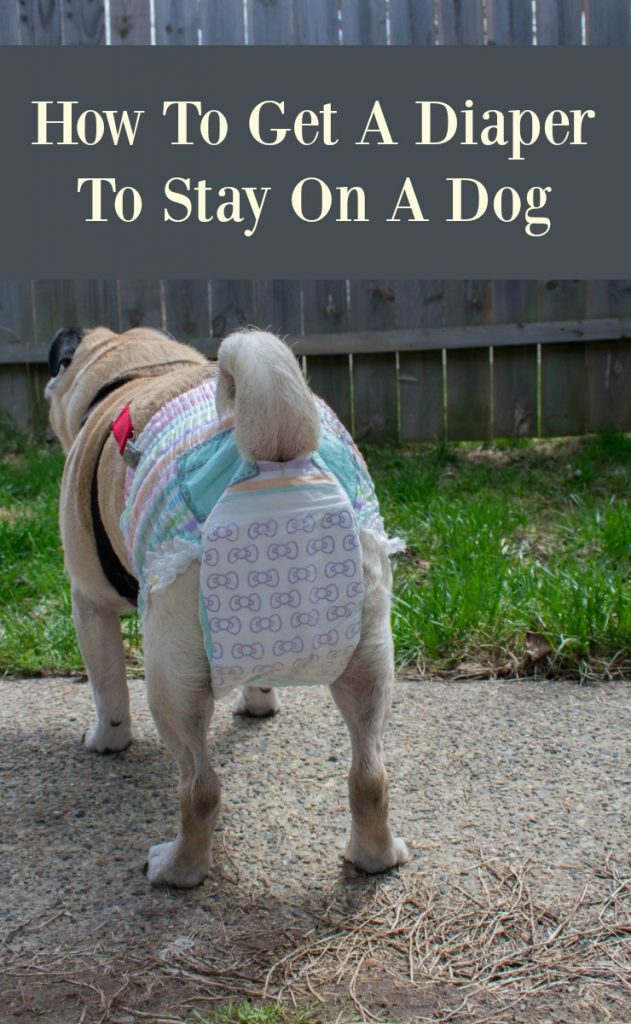 I looked up expensive options for dog diapers that stay on. Some of them are $40+! It's tough to find dg clothing that fits pugs because they are barrel-chested. Plus, it's currently the end of April and here in Michigan on sunny days, it's a bit too warm for Beans. She starts panting if it gets much over 70 degrees inside. But, we don't want to turn the air on just yet. So, we really didn't want to try a baby onesie or other clothing based options as they would make her overheat faster. Her Puppia harness is mesh and ventilated so it doesn't make her stay warmer like dog clothing would. I did try making her a customized t-shirt from an old 100% cotton shirt of my own, but it stretched far too much to work. So, we went to her harness. Beans already had a puppia dog harness, so I decided to try another route. Beans' harness is a Puppia Superior Harness in size large. This fit her a few years back when she was about 27 pounds. She's now down to about 24 pounds. Frank used to be about 31 pounds, and he is down to about 27/28 and he fits the Puppia RiteFit in an XL. Either harness (or really any harness that ends about mid-back) and any diaper that you find you get a good fit with, will work fine for this set-up.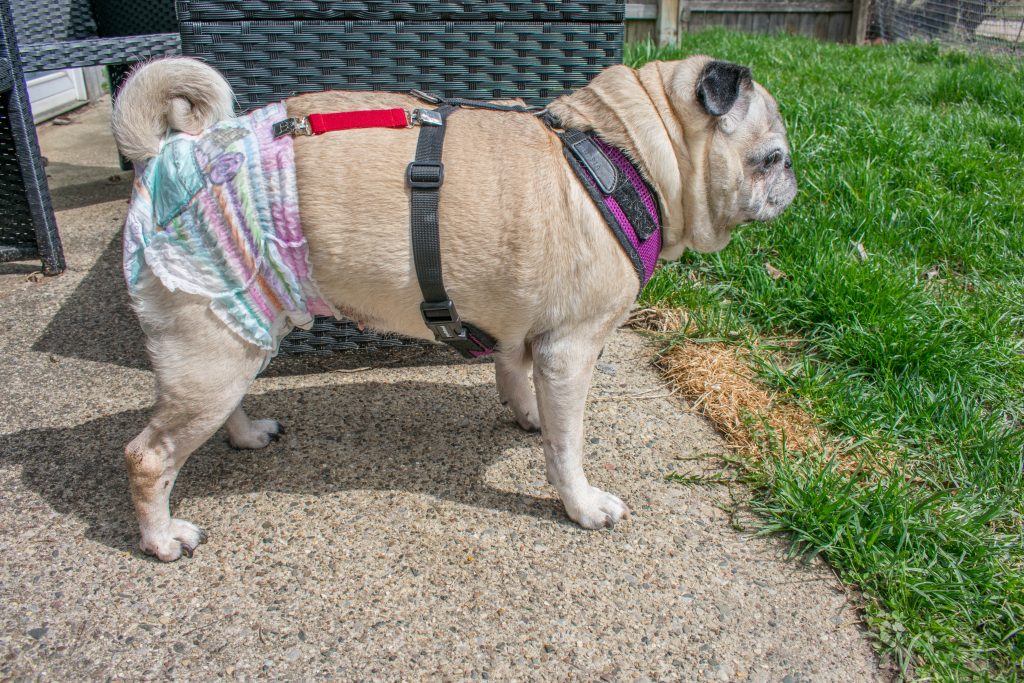 We simply put the harness on Beans. Then we put the diaper on beans (with a tail-cut out). Then we use children's mitten clips to attach the diaper to the harness. We bought these hold 'em mitten clips because they were cheap on Amazon. I wouldn't recommend them because we did find that after a week or so, the clips stopped being as tight, and on occasion, the diaper will slip right through the clip even though the clasp has not come undone. I read a review on that page that had a similar experience with the clasps becoming loose. If we continue to need to use diapers with her long-term, I'll go with mitten clips that are rated as being stronger, like these extra strong mitten clips.
*Edit to add*
We have continued to use dog diapers on beans as she does seem to have incontinence, not just a UTI. We did buy stronger mitten clips. We went with the exact ones listed and have been using them about 6 weeks now and they have held up much better. On rare occasion one will pull lose from the diaper, but that is usually when we have cut the hole for her tail too high on the diaper, so the diaper is sagging down her butt and the clips are over-extended. When we cut the hole lower on the diaper, the diaper goes higher up her back and then they stay on place great.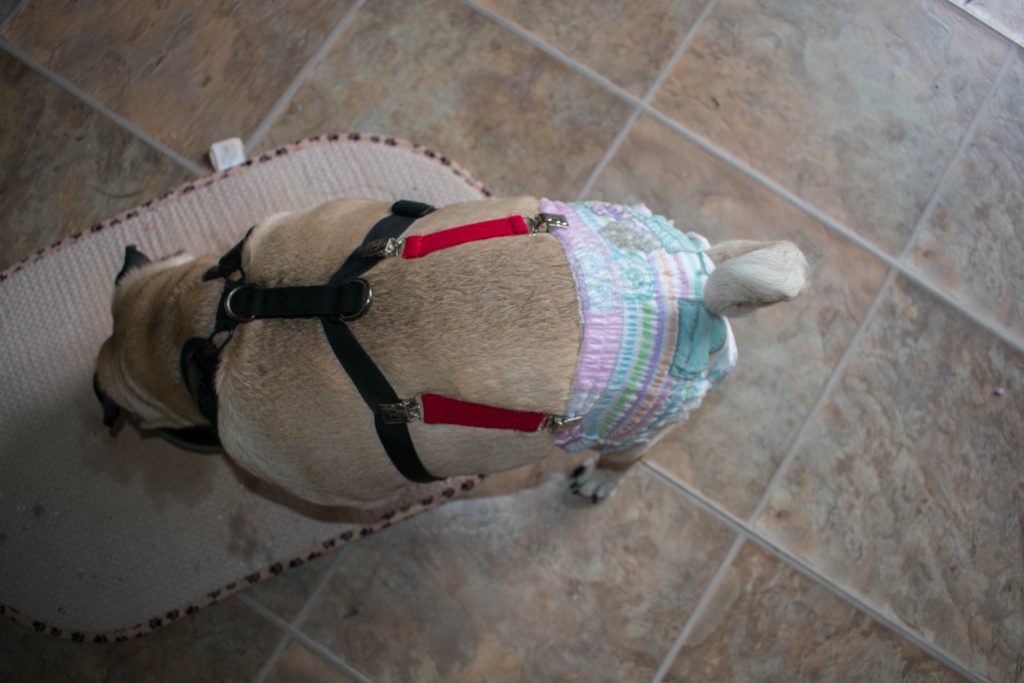 I've been pleasantly surprised at how well Beans ignores the diaper. She never intentionally tries to get it off, as far as I can tell. With diapers that do not fit well and sag in the crotch, she hesitates before jumping. I think when she feels the excess material between her legs, it makes her feel like she can't jump or something. Once we found a diaper that fit her well without sagging, and got the harness and clips figured out, this method has worked really nicely.
Do you have a dog that wears diapers? Feel free to share your tips for how to get a dog diaper to stay on.