I had purchased an amazon sample box several months ago. I was left with a $9.99 credit for select brands. There was only one curly girl approved haircare brand that I could spend the credit on. That brand was Carol's Daugther. I've seen their products in my local stores, so I've always been a bit surprised that curly girl method forums seem to discuss Carols' Daughter pretty rarely, as other brands that are curly girl approved and easily accessible in stores get talked about a lot. For example, I hear a lot about Shea Moisture and Not Your Mother's Naturals because those can be found in many stores. To be honest, it's made me worry that maybe Carol's Daughter is not a very good brand.
But I had the $9.99 credit and nothing else to spend it on. I have been considering trying softer-hold gels or other products for curl definition to replace my LA Looks gel. The only styling product available to use the credit on was Carol's Daughter pracaxi nectar curl twist custard. It has 4 stars on Amazon. I tried looking for reviews elsewhere and only found a couple. None were by wavy haired women. So, it was a big risk to take but I thought it would be fun to try.
Here are my results: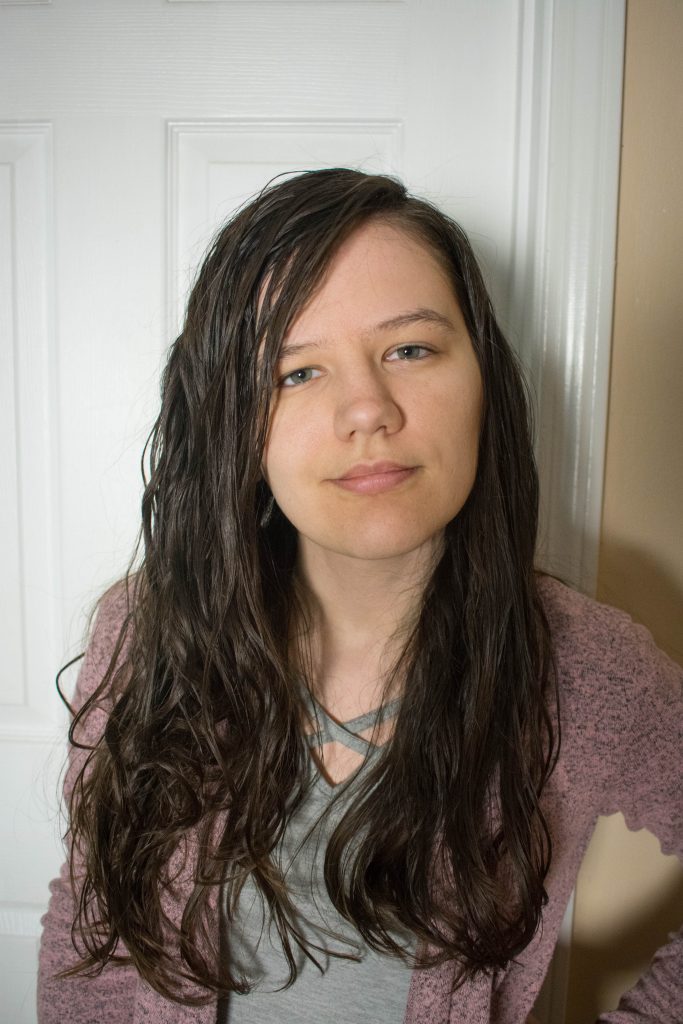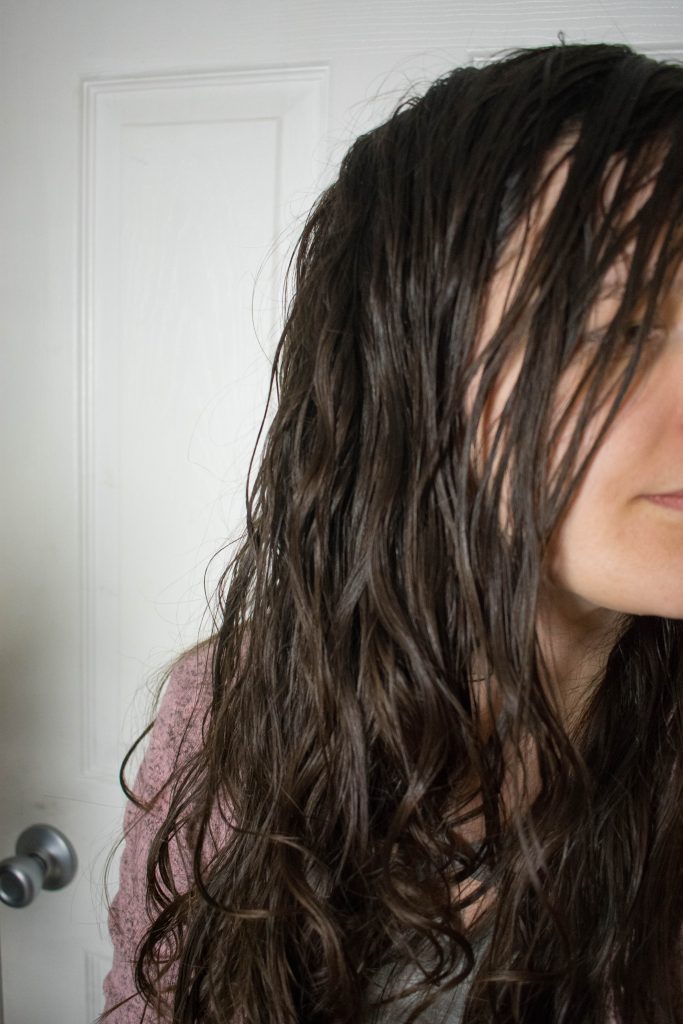 These were taken a couple of hours after my hair dried. I was really unhappy with the product. It made my hair look wet or greasy. It also felt dirty or gritty. My waves were really weighed down or stretched out, almost to the point of making my hair straight. What waves were left had little to no bounce. I may have used too much product, but within a few hours I had a lot of frizz, so using less wouldn't have worked either. I'm not usually one to comment on scent as I am rarely bothered by scents. This was really bad though. It smelled very artificial and floral. Sometimes I like floral scented haircare products, but it was an extremely artificial floral smell. It smelled like it should be a laundry soap scent more os than a product that people would use on their hair or body.
I don't regret trying this with my credit, but I certainly won't be using it again. I'm curious if other wavy haired curly girls have had success with other products from the Carol's Daughter brand? I had been curious about them for about a year, so I am bummed that my first experience was rather negative.
See more posts like this:
Curly Girl Method