There are affiliate links in this post.
Do you have someone in your life who doesn't really have any hobbies? Whether it's someone who is sort of a workaholic, or just a homebody, or someone who is disabled, or living in a nursing home, lot of us know people who we want to buy gifts for but have no idea what to get. It's tough when they don't have any specific hobbies or interests that we can use as a starting point. Gifts that work for people without hobbies: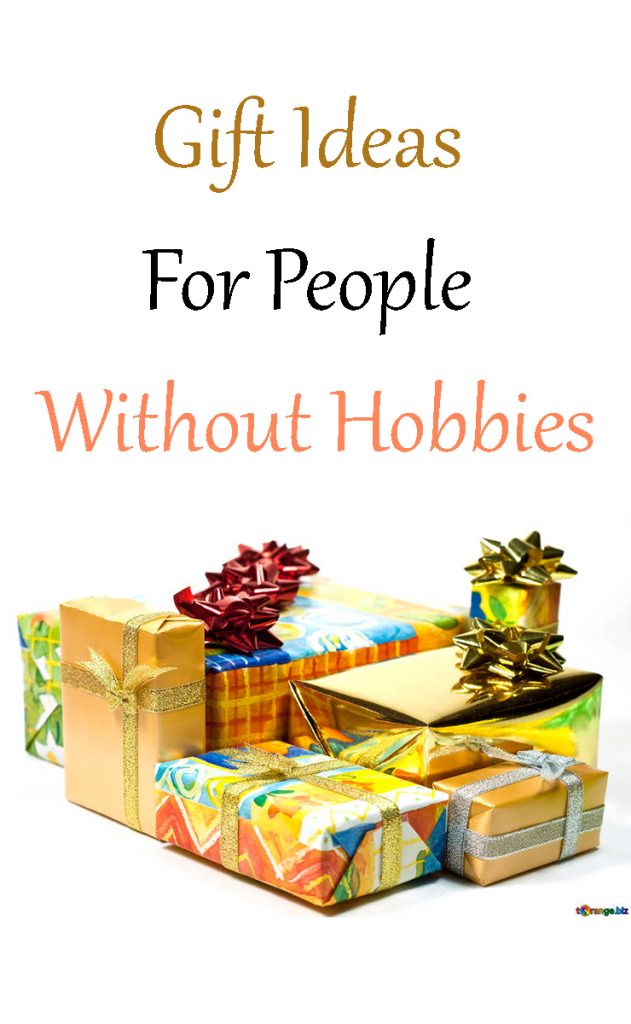 Pajamas, slippers or a throw blanket.
Gourmet food or snack gift baskets.
Books, movies, or puzzles.
Board games or card games.
Photo gifts, such as a mug or tumbler with their grandkids photo on it.
Gift cards to a restaurant or their favorite store.
A practical items gift basket. Get them dish soap, body wash, shampoo, batteries, laundry soap, all purpose cleaner, new sponges, swiffer refills, trash bags, light bulbs, etc. The goal is to provide them with household staples, s they can use their money on something more fun, for themselves!
A certificate for a massage or other spa treatments.
New clothing.
An adult coloring book and colored pencils.
Other practical gifts. This can be anything they use regularly and could use a replacement for. A few examples: A new recliner, TV, coffee maker, pots and pans, a bed pillow, a phone, etc.
Experience gifts. Maybe instead of getting a physical gift, they might prefer doing something with you. Take them to a sports game, a play, skydiving, bowling, to the beach or to that new restaurant they've been wanting to visit.
A genetic testing kit to learn about their ancestry.
Extra phone charger.
New headphones.
A water bottle.
Winter hat/gloves/scarf.
Candles or wax melts.
A tote bag or backpack.
A watch.
A power bank.
A pop socket.
The gift of service. Offer to clean their house, wash their dishes, babysit their kids, mow their lawn, or take their pets while they go camping. Perhaps make a little certificate or coupon that they can 'cash in' when they are ready to use it.
A subscription. Buy them a few months of Netflix, Hulu, Audible or access to their favorite news website or podcast.
Prepared freezer meals that can be easily thawed put in a baking dish or crock pot for easy homemade dinners. This is great for busy moms or those who are ill, in particular.