When getting a pug puppy, deciding what to name your pug can be tough. You want to make sure it's something you won't regret as they get older. Pugs are rather silly, yet sweet dogs. Due to their silly nature, it just seems weird to think about going with traditional dog names like maggie, lucky, rocky or bear. Of cousre, you an if you want…but if you're going with a really basic name you probably aren't going to be looking up names for pugs! So, here is my list of names for pugs. (Maggie and rocky not included!)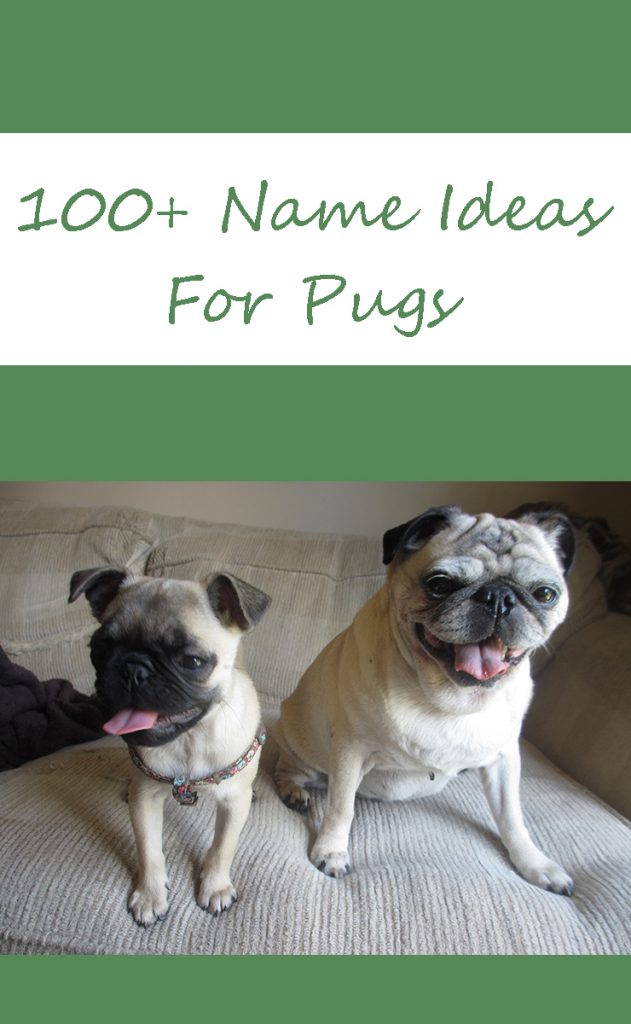 Overly-serious names. Going with a really serious-sounding name for a pug makes their name feel lighthearted which feels appropriate for silly pugs.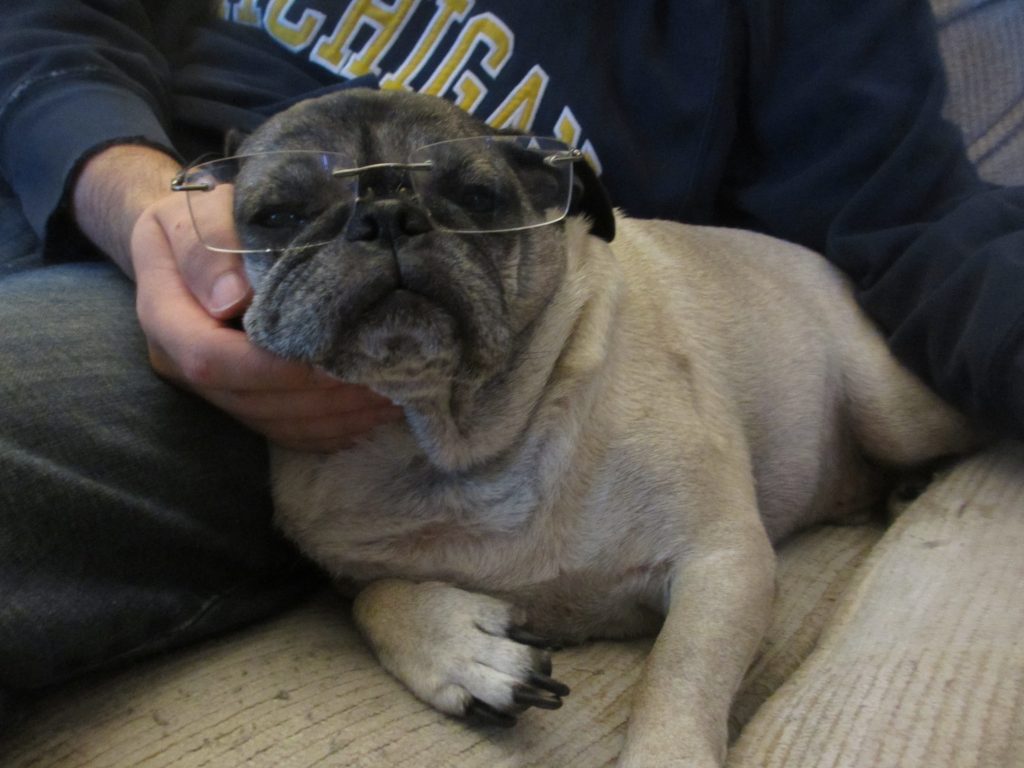 Frank
Wilfred
Oliver
Penelope
Ethel
Chester
Finn
Ramona
Sebastian
Atticus
Altus
Carl
Martin
Alfred
Leonard
Peter
Reginald
Marge
Ruth
Georgina
Betty
Humphrey
Florence
Doris
Bertha
Clarence
Geraldine
Mabel
Agnes
Iris
Beatrice
Matilda
Dorothy
Watson
Merlin
Hamilton
Ronald
Augustus
Phoebe
Pricilla
Gary
Murphy
Virginia
Pearl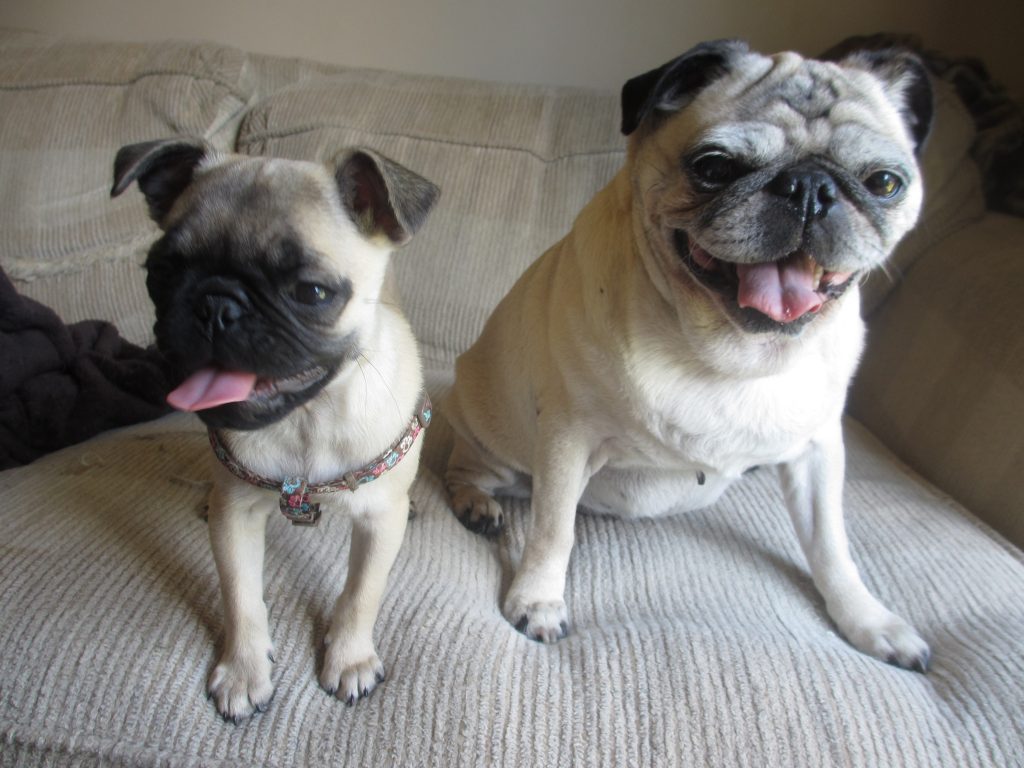 Silly Names
Beans
Sparky
Tater
Nugget
Crumpet
Meatball
Biscuits
Butters
Chunk
Pickle
Squish
Hulk
Brute
Pee wee
Scrapper
Beast
Captain
Dragon
Savage
Hercules
Ninja
Bacon
Waffles
Pop tart
Weenie
Cheeseburger
Tic-tac
Chili
Nacho
Dorito
Donut
Sassy
Pistachio
Mojo
Tank
Noodle
Garbanzo
Wiggles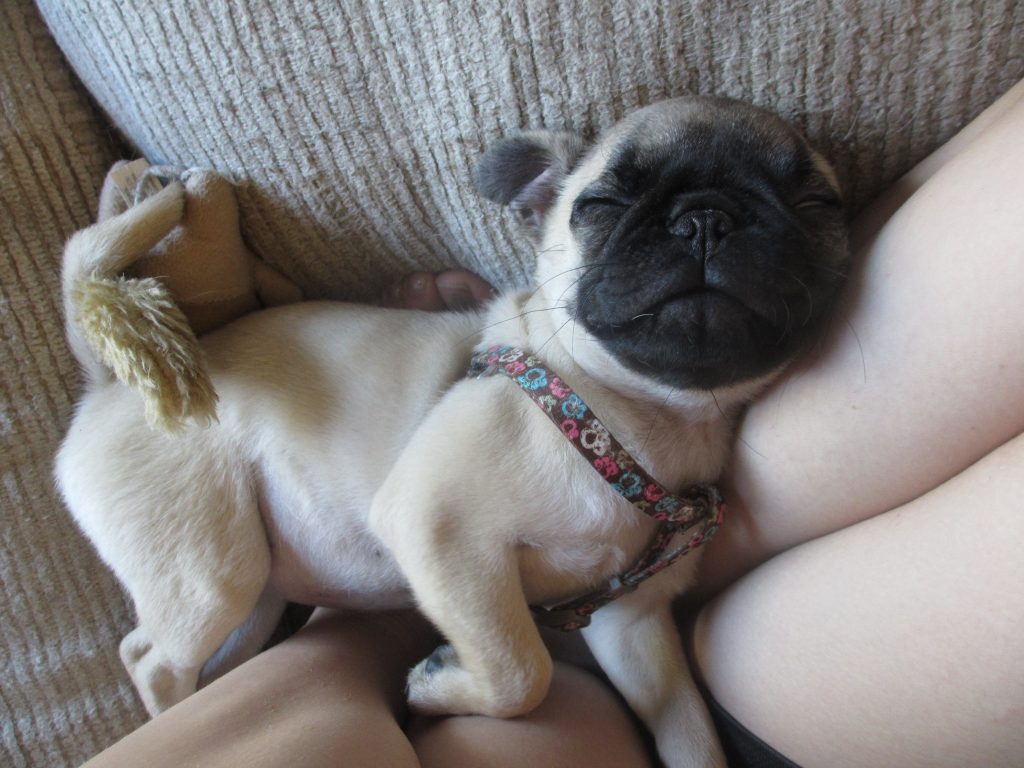 Cute names:
Teddy
Daisy
Pipsqueak
Peanut
Jellybean
Cheerio
Mini
Tiny
Pumpkin
Pebbles
Poppy
Sugar
Acorn
Domino
Sparkplug
Dinky
Roo
Tinkerbelle
Squirt
Fifi
Honey
Buttercup
Do you have pug name ideas to share? Leave them in the comments!
PS – my pugs are Frank (male) and Beans (female) We adopted them as adults and they were named by their previous owner. However, we had originally planned to get a pug puppy and the plan was to name him Leonard if we got a boy. We never had a female name picked out. The cute puppy pictured in this post was one we just had for one day that belonged to our neighbor. Her name is Daisy.
See more posts like this:
Dogs