Disclaimer: I am not a medical professional of any kind. This is just my personal experience as a person with epilepsy.
I had two seizures seemingly "out of the blue" back in 2014, when I was 23. The seizures were just 2 days apart, and were enough to qualify for me for an epilepsy diagnosis. I don't believe that I had fully recovered my memory and cognition between the two seizures. Once hospitalized after the second seizure I continued to have memory problems and a general feeling of being spacey or "off" for five or six days afterward.
Due to my state of mind during that period of recovery, I hadn't really put any thought into the medication they started me on for seizures. It was Keppra. I took "true" Keppra for the six days that I was hospitalized. When I left, they gave me a prescription for the generic version which is Levetiracetam. I've been on the generic  Levetiracetam ever since, but I say Keppra and will use the term Keppra in this blog post because it's just easier to pronounce and spell.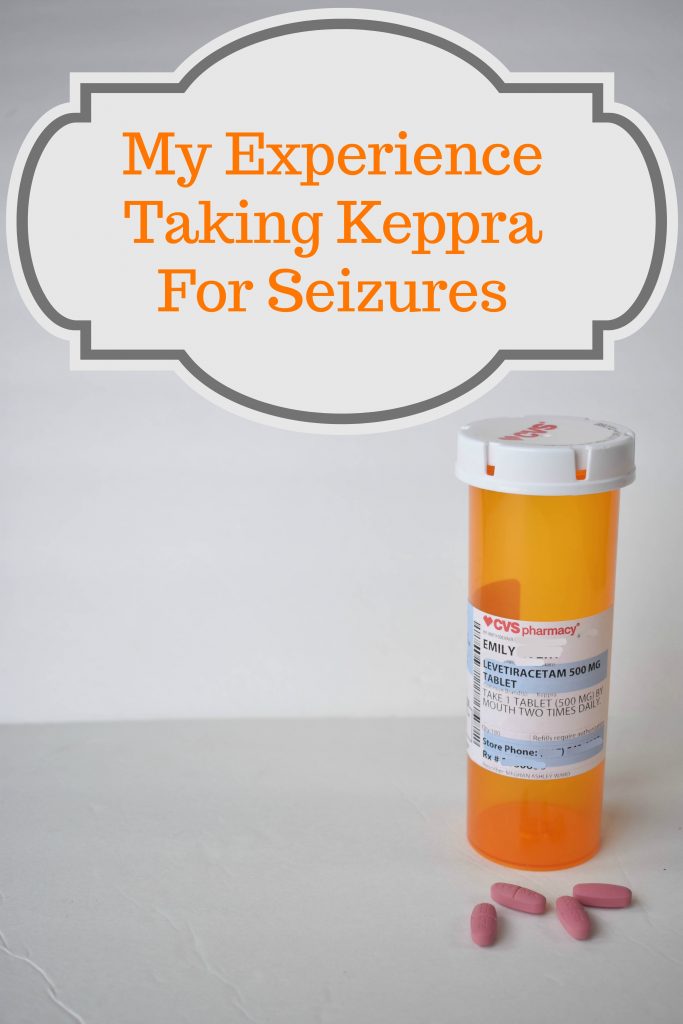 In high school I had rather serious depression, clinical anxiety and PTSD. I've struggled with pretty severe PMS (that feels similar to a bout of depression or anxiety) even since getting past the worst of my mental health struggles. As a result, I perceive myself as being emotionally sensitive.
After I was able to leave the hospital, I googled levetiracetam to learn more about what this medication was all about. I nearly panicked, reading about the side effects of keppra. I was scared to see people say that keppra has emotional side effects, and to realize that online epilepsy forums even use the term kepprage to describe the aggression or anger side effects of Keppra.
I've never been prone to anger, just sadness, self-doubt and anxiety. Still, I was worried that over time this medication would negatively impact my emotional wellbeing. However, I had been seizure-free on Keppra so far. I had not felt as if I had any negative side effects of keppra. I talked it over with Ryan and we decided that we would keep an eye on my emotions, but there was no reason to request switching medications until or unless we saw serious side effects.
We mostly forgot about it after a few months, because emotionally I just seemed like my typical self. Now, over 3 years later, I still believe that I have experienced no side-effects from Keppra. I have remained seizure-free this entire time, despite having EEG's that still show epileptiform waves, suggesting that my brain is still prone to seizures. So, it seems like my brain is still "wanting" to have seizures, but Keppra is doing it's job.
I wish I would have realized back in 2014 that there is a negative bias for medication reviews online. When people take a medication and it works wonderfully, they don't typically go online to talk about their  (lack of) side effects. However, when people get unlucky and have very severe side-effects, or they have a medication that does not work for them, they are scared, upset, or perhaps they just want to feel less alone. This makes those people much more likely to share their experience online so they can feel support.
It's definitely true that keppra causes side effects in some people. However, if you do a quick google search it would seem as if it causes bad side effects in a majority of patients which is just not true. In fact, my neurologist told me it has less side effects than the majority of anticonvulsants currently available, which is part of why it is so commonly described for epilepsy now. If you have recently been diagnosed and prescribed Keppra, my advice is to give it a real shot, and to not get too worried about negative side effects you've read about online. I hope it goes as well for you as it has for me.
See more posts like this:
Epilepsy