I like how Amazon has been offering sample boxes to Prime members. You have to pay for the box upfront, but you get a credit on your account for the price of the box. I purchased a dog food and treats sample box in the past, and this new one was simply called dog treat sample box, though it included some food as well. The box costs $11.99 and in return you'll get a $11.99 credit to spend on pet supplies.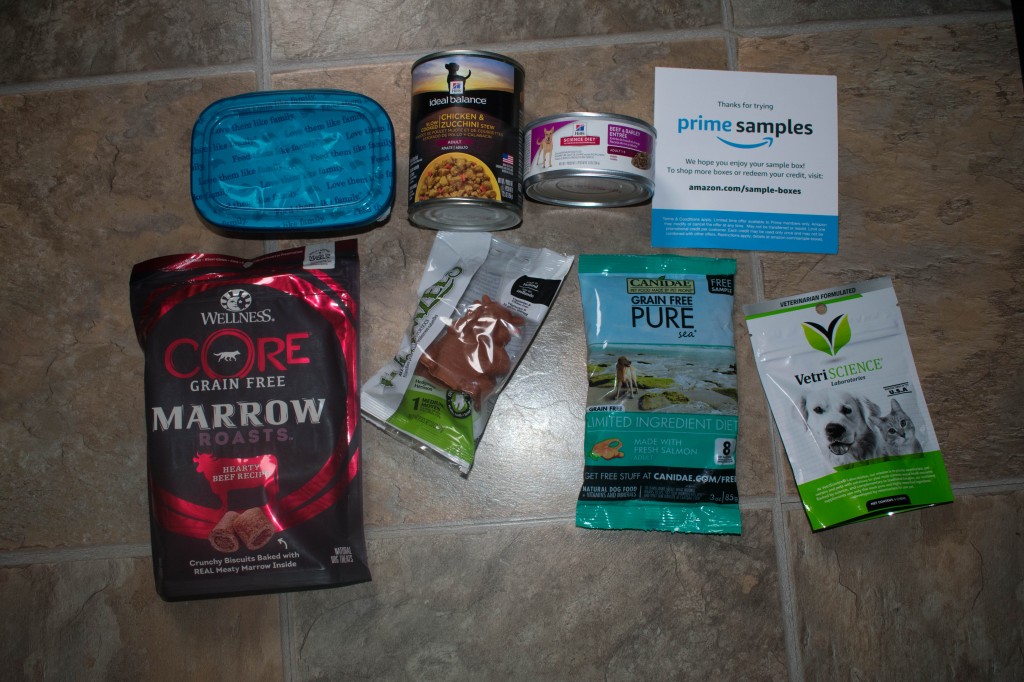 Here is what is included! An 8oz bag of Wellness CORE marrow roasts dog treats, BLUE adult chicken stew with potatoes dog food, Hill's ideal balance cooked chicken and zucchini dog food, CANIDAE grain free PURE dog food sample, Hill's science diet adult beef and barley canned dog food, WHIMZEEZ dog dental treat and GylcoFlex Plus hip & joint supplements for dogs.
We will use the samples of dog food as special treat meals, as we like to do that for fun on rare occasion. We are always open for trying new treats as well. So we'll definitely use everything included. I wouldn't ordinarily spend $12 on what is included here, but I view it as a freebie because I will use the $12 credit when purchasing dog food or flea medication on Amazon as I do that ever 2-3 months anyway. It's a fun and affordable way to try new samples if you are a Prime member.