One of the difficulties we've had since trying to eat lower calorie meals, is finding meals to replace "heavy" meals. Particularly in the winter we just want "stick to your ribs" type meals sometimes. It's hard to find hearty meals that aren't really high in calories. This is one of our go-to fall or dinner meals that incorporates a good bit of veggies making it a bit more balanced but still providing a that hearty meal experience.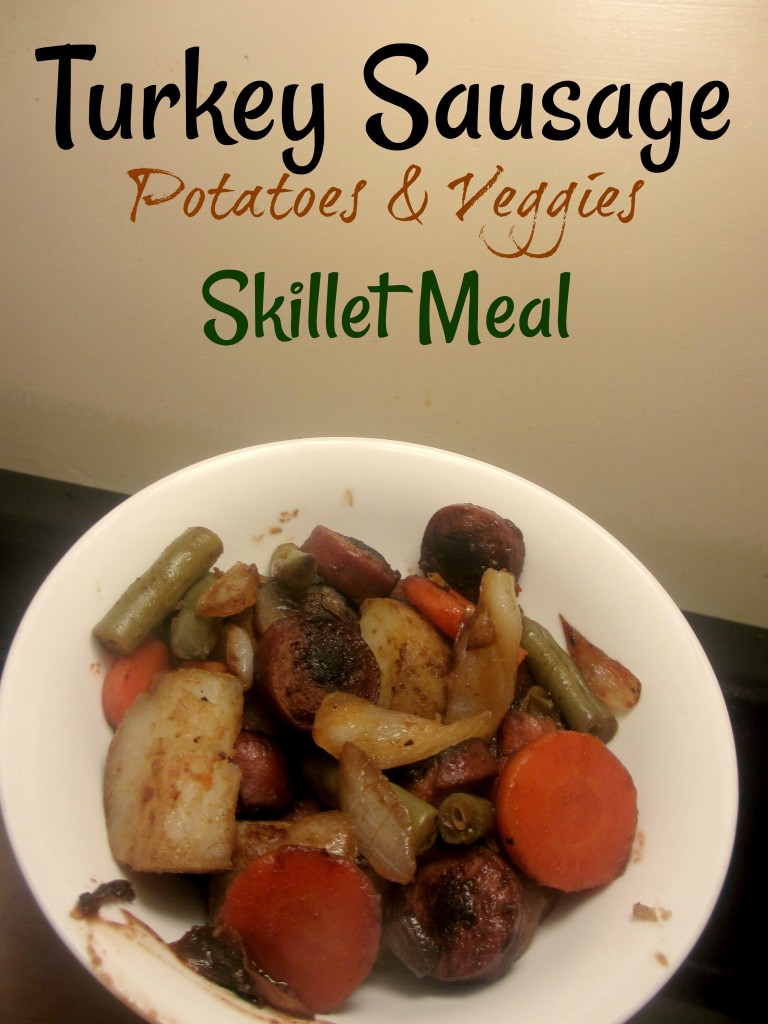 Ingredients:
Eckrich smoked sausage in turkey
4 medium potatoes
Can of carrots
Can of green beans
1 large or 2 small onions
To make: Cut up the turkey smoked sausage into bite sized pieces. How thin or thick you go is up to you, of course. I aim for about 1/4 inch thick. Turn on about medium heat. Cook until both sides are as dark as you want them. We like sausage very well done (others would call it burnt!). My extended family would simply let them turn a darker shade of pink. It's up to you! If you go for a more well-done version watch closely because turkey sausage does tend to stick due to the lower fat content. I usually have to use cooking spray 1-2 times before mine gets done.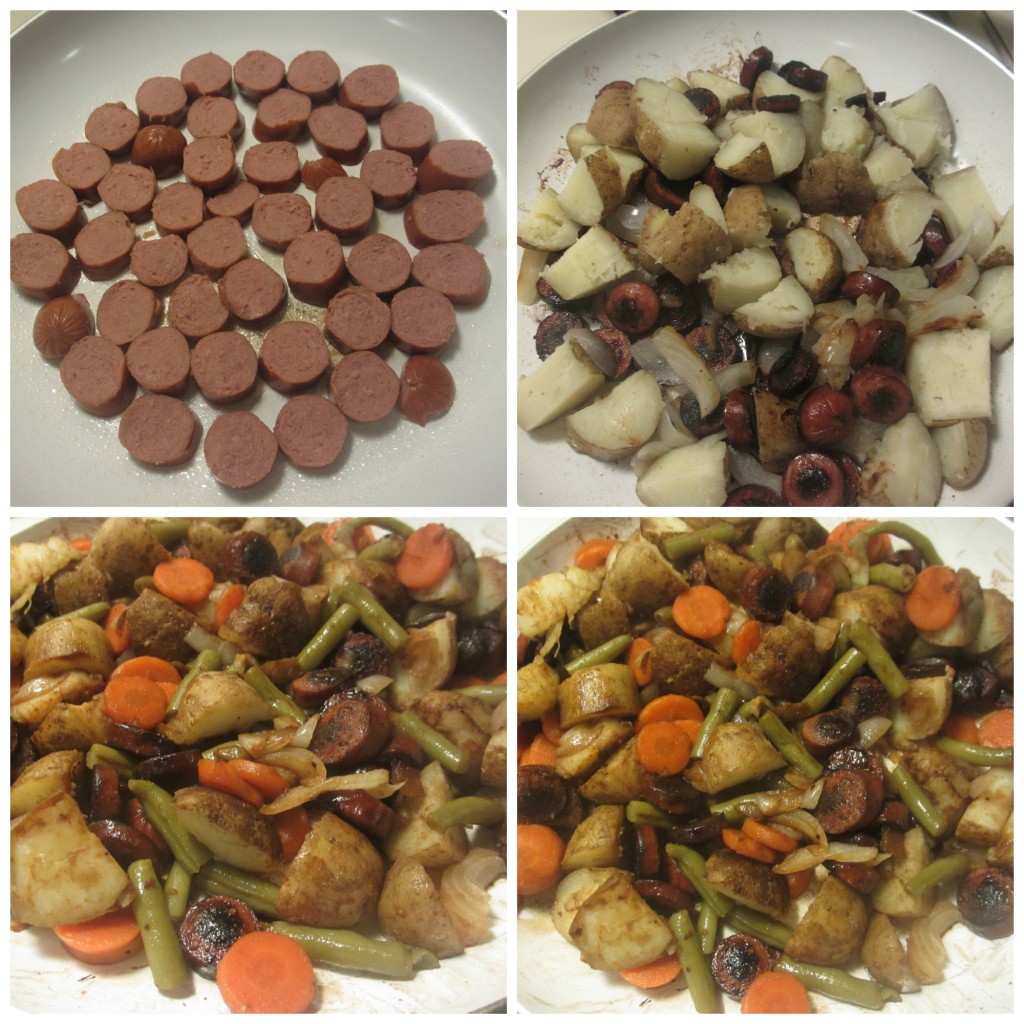 While your sausage is cooking, wash and stab potatoes. Microwave them until they are soft, like a baked potato. Once finished cube them so they are bite-size.
Once your meat has reached the level of doneness you like, throw in the potatoes, chopped onions, carrots and green beans. Lower heat to low-medium and cover.
Moisture should come out of the veggies a little bit and help stir up some of the greasiness from the sausage which will turn the veggies a bit darker and let the flavor from everything spread together.
Once the onions are as soft as you like them, add salt and pepper to taste and enjoy!
See more posts like this:
Recipes