There are affiliate links in this post.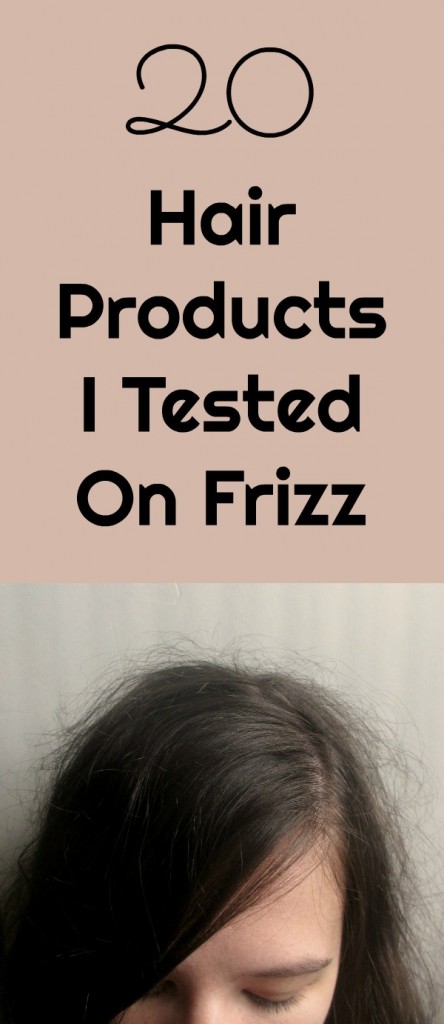 About 15 months ago my hair seemed to lose it's shine. I always had shiny, strong hair prior to that. I was 24 at the time. A few months after I lost the shine, I started noticing "fly aways" or broken pieces of hair that would stick up on top of my head. This has continued since then. I first noticed the change a few months after starting hormonal birth control, but my doctor says she doesn't think the change can be the result of the birth control. She sent me to a dermatologist who said he thinks it may be related to my ehlers danlos syndrome which is a collagen disorder. The unfortunate part about that is, if that is true, it's genetic so I can't really fix it. The dermatologist recommended that I start taking prenatal vitamins so I did that a few months ago, but I have yet to seem improvement.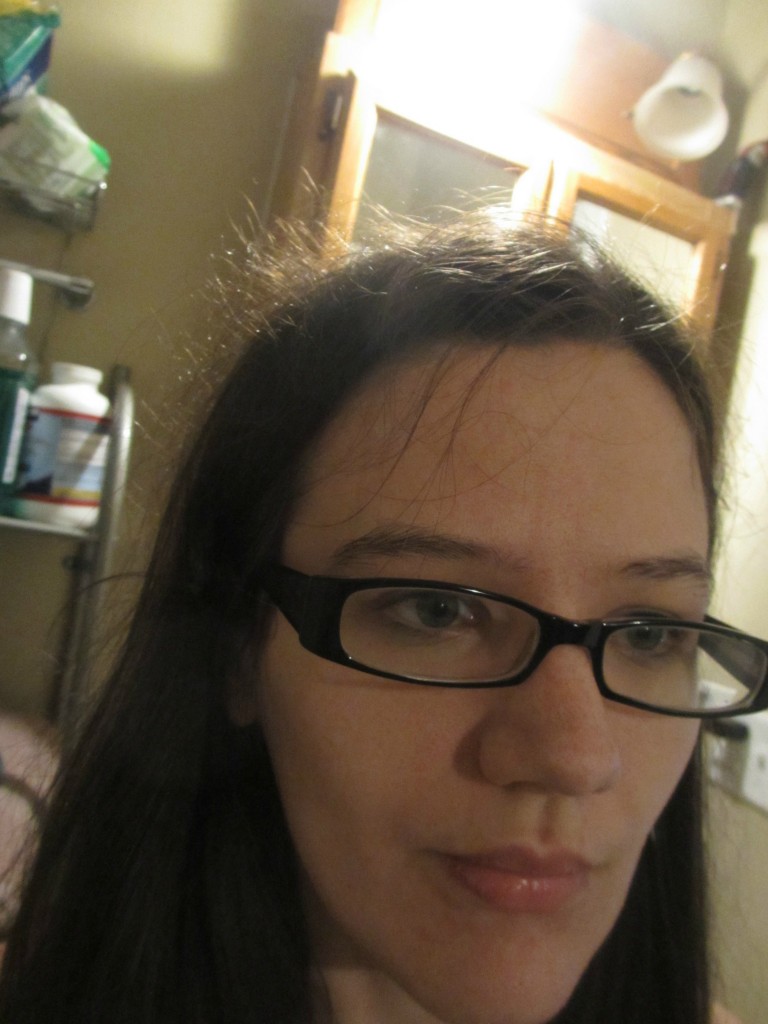 Over the past year and a half I've purchased many products that claim to moisturize, hydrate, strengthen and/or smooth damaged, frizzy hair or fly aways. Very few have helped at all, so I thought I would share my experience in case it helps someone else in my position.Also for your reference, my hair is not chemically damaged. I had not dyed my hair in 4-5 years when this started happening. I never perm my hair or anything else with chemicals. I only flat-iron or curl my hair a few times per year, and I use a heat protecting spray when I do.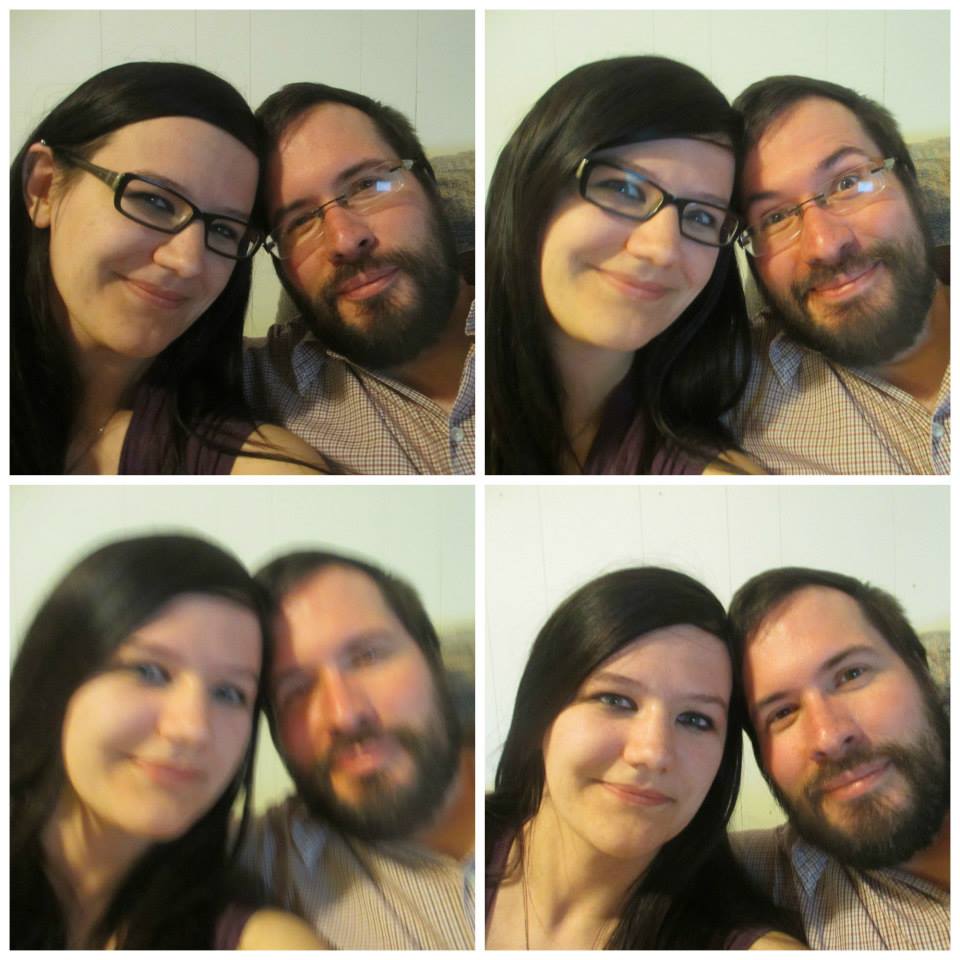 My hair in 2014, before the damage and frizz started.
For reference, my hair has been about armpit to mid-back length during this time. I have mostly straight hair, but it can get poofy or slightly wavy when it's humid. I have thick hair in the sense of having many individual hairs. When getting my hair washed before a cut I often hear "you have a LOT of hair. Like, a LOT."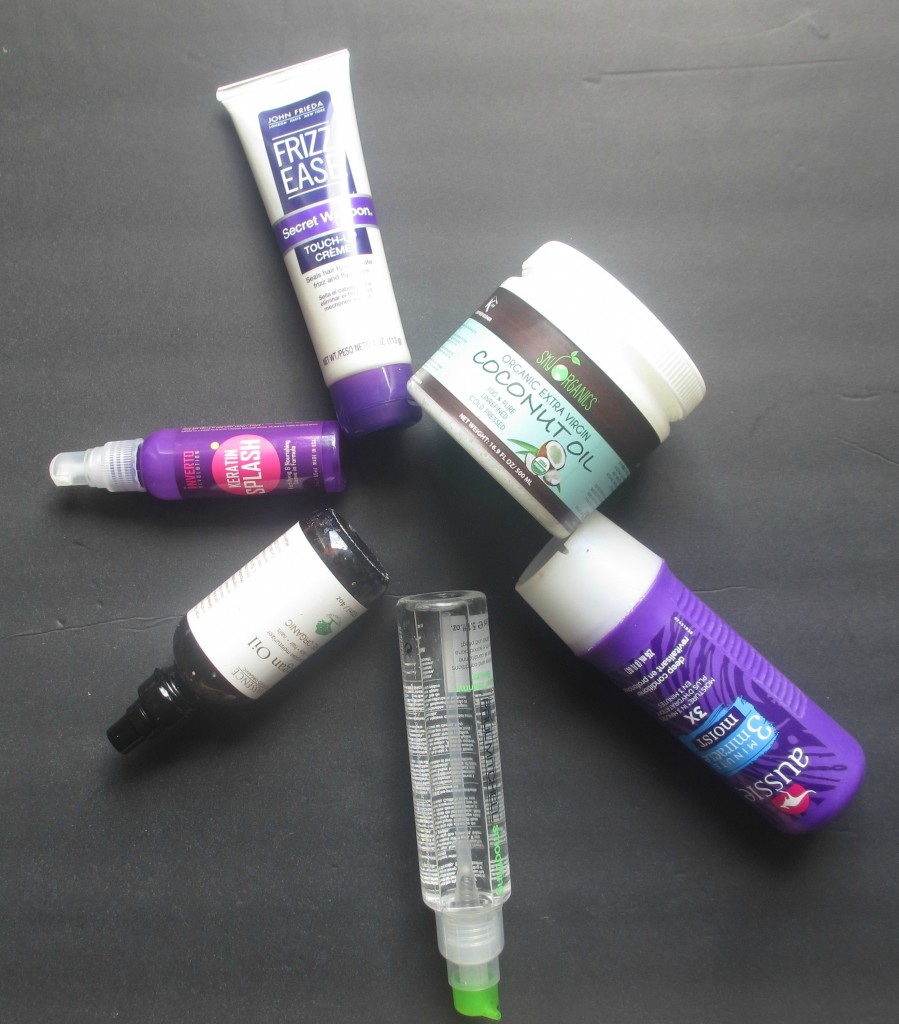 1) Pantene Pro-V shampoo and conditioner. I tried this because when I used it when I was younger and had shiny hair, it made my hair greasy quickly. I thought it was essentially TOO hydrating back then, but that it may help now. It caused build-up in my hair after a few weeks. The back of my head felt "waxy" in the back, even right after a shower. I wound up buying Neutrogena clarifying shampoo to remove the build-up. That worked great at removing the build-up.
2) Aussie 3 minute miracle. I saw this recommended all over Reddit. It does make my hair more manageable and more moisturized feeling but it didn't help with getting the frizz to lay down. This is a product I've bought a few bottles of though. It's only about $3 in the store which is a price I appreciate.
3) After seeing the 3-minute miracle help some, I bought the Aussie Moist shampoo and conditioner to see if it helped. It isn't bad, but it didn't seem to help any more than my regular shampoo and conditioner which was Whole Blends honey line.
4) My mother in law recommended keratin. She said as she's aged, her hair has become more dry and she used to buy infusium with keratin, but later realized that most any conditioner with keratin helped just as much. So she switched to the Suave with keratin which is very affordable ($2 or so a bottle). I tried that and it didn't seem to make any difference.
5) Argan Oil is another one I saw recommended all over the place. I couldn't find pure argan oil in my local supermarket so I bought Agadir argan oil hair treatment. When applied to dry hair it makes the frizzy hairs lay down at first, but once it dries and gets touched or the wind blows, it goes back to being frizzy. When wet, it seems to work a bit longer but still goes back to frizzy within an hour or two of my hair drying. I was later told that 100% argan oil is different so I got 100% argan oil which is cheaper oddly enough. It seemed to work exactly the same as the argan oil blend did. Something interesting about both of these is they sometimes have a curl show up around my ear area. I assume it is moisturizing my hair well enough to let the curl pop out, which rarely ever happens.
6) I read further on reddit and heard about hot oil treatments. Many people say the V05 hot oil treatment works as well as high-end brands so I bought that. It felt GREAT when I was in the shower. I was hopeful based on the in-shower experience. It helped a little bit (maybe 20% less frizz) but after a day I was back to being just as frizzy.
7) I don't recall the brands or specifics unfortunately but I found some $2 hair masks at Walmart. One that was shea butter and another that was a kertatin treatment. They came in foil packets. I tried those and saw no improvement or change.
8) Aussie leave in conditioner was another that I tried. This was with little hope because I had heard that leave-in conditioners don't do much in terms of conditioning enough to tamp down frizz, but it was cheap (I think about $3?) so I tried it. It made my hair feel sticky even with just a light spritz.
9) For about six months I took biotin supplements. I didn't see any clear improvement. When I saw a dermatologist he said that biotin is good but prenatals are even better because they include more ingredients that can help your hair in general. So that's when I switched to prenatals.
10) I have a friend who heard coconut oil works as a natural hair mask. I bought this coconut oil and used this tutorial for using it on my hair. It felt VERY greasy and just gross when applied. I didn't have any issues with a greasy look once it was removed as many people do. My hair felt soft and looked shiny but it didn't make the frizz lay down, and it seem to have any benefits in terms of moisture after the second wash.
11) Through an amazon review I was sent Aria Starr argan oil mask. It didn't seem to help.
12) I read about ceramic ion reducing frizz. I tried straightening my hair with a ceramic ion hair straightener alone. I also tried putting in argan oil, letting it dry fully and then straightening. They helped a little bit (maybe 10-15% less frizz) but my hair is so thick that it's very time consuming and I don't like the idea of using heat on my hair regularly when it's already brittle as I think it will do more damage in the long run.
13) I tried a ceramic ion brush with heat as well and it didn't make any difference.
14) Through an amazon review I was offered keratin splash leave in spray. This seems to help frizz when it fries dries after being damp but quickly goes back to frizzy once dry.
15) Also for an amazon review I was sent Hask placenta instant hair repair. It didn't seem to help and makes your hair sticky with VERY light use.
16) I saw in a YouTube video that pomade can be used to tack down stray hairs. I bought Aveda pomade to try. It does tack hair down for a while but only a few hours, and its' very easy to accidentally use too much and have it look greasy. It's also expensive.
17) One day on a whim I bought John Frieda secret weapon touch-up creme. It's around $8 at my local store. I use about a dime amount in my waist-length hair and it does the best job of keeping frizzies down that I've found so far. It doesn't look greasy unless you really over-use it. It works for a few hours in most cases (maybe four?). When I have had social events where I really want to leave my hair down, this is my go-to solution. It tamps down maybe 75% of frizzies.
18) Distilled water. I read that hard water is really rough on your hair. We know that we have very hard water because we've tested it and the test strip showed 'very hard' as our result. So we bought a couple gallons of distilled water to try and I noticed my hair felt softer right away. It didn't seem to help with frizz, though.
19) About 3 weeks ago we got a shower filter. The shower filter has made a very significant change in my boyfriends hair. His used to have more volume and shape, but now it's very slick and smooth and I believe that is because there is less build up allowing for the friction needed to hold his hair in place. I've noticed my hair tangles less and feels softer, but it has not helped with the frizz at all.
20) Paul Mitchell super skinny serum is a product that I had tried really early on. It smells incredible but doesn't seem to help my frizz stay down.
Ultimately, the secret weapon creme is all that has really helped me enough to let me feel comfortable wearing my hair down. Even with it, I still have days with so much frizz that I can't tame it all down so I just wear my hair up. I plan to get a very short hair cut soon and hope that my new growth comes in stronger now that I am on a prenatal vitamin and have the shower filter.
Have you battled dry, frizzy hair and found solutions that work for you? Please share in the comments.