There are affiliate links in this post.
I know that most women struggle with finding a comfortable bra. Many of my friends have told me that they  buy the same style over and over once they find one that works. That is true for me too! Yet, as women we rarely share our bra secrets with others so they can find the good ones, too.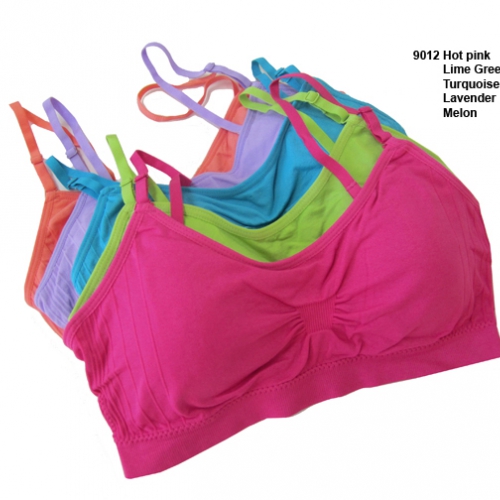 Photo from ShopCoobie.com.
For a few years I was brand loyal to the regular Coobie bras. I work from home and I would wear those most days. They are soft and stretchy with no underwire, but elastic enough to stay snug without flattening. I still own some of these bras and I enjoy wearing them for lazy days around the house. My problem with them is two small things. One being they have no underwire which makes them less supportive than a more traditional bra. I am on the smaller side, so I like the supportive appearance that an underwire provides. The other being, the straps are removable so they come out when washed or dried and get tangled or twisted often. I also will permanently lose the straps before the bra itself wears out. I wish the straps were just fixed onto the bra. They are a one size fits all. I wore them while in the process of losing weight. I started at a 34B but at that time a 34B was rather snug both in cup size and band size. Now I am comfortably a 34A in both band and cup and it still fits well.
Photo from OneHanesPlace.com.
Like I said, I do still have some Coobies and I like them for around the house sometimes. However, for the past few years I've found myself returning to the Maidenform One Fab Fit t-shirt bra for my "out of the house" more presentable bra. It's a very simple t-shirt bra without any frills so it works well with even tight clothing. There is no push-up, but there is an underwire so it adds a bit more support than the Coobie. Yet, they are still comfortable enough that I don't have to adjust them throughout the day and I'm not dying to take it off if I leave and then get back home. The bra material is thick enough to stop me from showing-through, but the material just feels so soft and it has a give to it that is really relaxing. The straps are fixed in place so they don't come out or get twisted regularly. About six months ago my first ever one that I bought brand new wore out (the underwire came through the center) and this was with me washing and drying them via machine for about 2 years straight so I definitely got my moneys worth. They are around $20 a bra. Since then I've found a couple in thrift stores and bought others new. They are available in a wide range of colors so I intentionally bought one that was black and one that was white so that I have those wardrobe staples.
What is the most comfortable bra you've ever tried on? Share in the comments and be sure to include why you like it or why it works for your body type.