We all have at least one person who is really hard to shop for. I tend to mentally group hard-to-buy-for people into two groups. People who have everything, and people who don't need anything.
People who have everything are usually people who have quite a bit of discretionary income. When there is something they want, they just buy it without thinking twice. This leaves them without a list of items that they want and don't own. The other group would be people who lead fairly simple lives, and who simply don't need or want much. This is often the category that senior citizens or disabled people will fall into. Over the years I have gotten a little creative for finding gifts for people who have everything, and getting gifts for people who don't need anything. I thought I would share below seems how the holiday shopping season is here.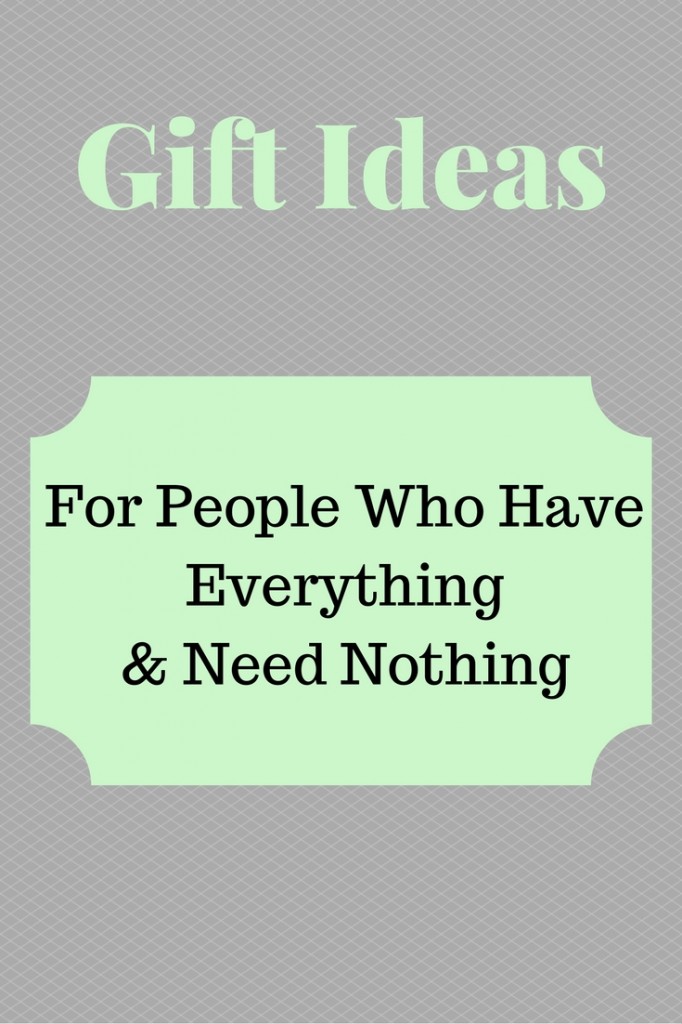 Gift Ideas For People Who Have Everything:
(People who purchase the items they want quickly)
Cookies, chocolate, fudge or another edible treat.
Pajama pants, slippers, or a fleece blanket.
Hat & gloves or scarf.
Gift cards to a store they frequently shop at.
Gift card to a favorite restaurant.
Time or experience gifts: Tickets to see their favorite musician or sports team, a certificate to go sky-diving, to go bungee jumping or some other unique experience.
Gifts for people who are hard to shop for
(People who don't need anything or want for much. The elderly, the disabled, those with few hobbies, etc. )
"Generic Gifts" like pajama pants, slippers, a throw blanket, a flashlight, hat & gloves, popcorn gift basket, cookies or other treats, or a movie.
"Time gifts"- take them somewhere to spend time with you, or get them tickets so they can go with someone else. Examples: adventure park, canoeing, lazy river, going out to dinner, a music or sports concert, dance class, massage or pedicure, skydiving, local arts classes or events. Check Groupon for discounts on this type of local event tickets.
Create a practical gift basket. Include essential items such as laundry soap, dish soap, bodywash, razors, shampoo, lotion or household cleaning products. In a sense you can provide for their needs so they can spend more of their own money on the 'wants' or their choosing.
Canvas prints or other photo-gifts of their kids or grandkids.
Personalized jewelry, keychain, shirt, etc featuring their kids or grandkids.
See more posts like this:
Gift Guides