My dad had his first seizure when I was 10 years old. I remember being confused by his reaction to his developing epilepsy, and my family members felt the same way. He seemed to want to ignore what had happened, and he seemed to be in a mixture of complete denial while also being aware of it and just not caring enough or wanting to be careful enough. I was terrified for him. He lived alone, and I knew that his risk of having a seizure without anyone realizing it was quite high. I hated that he wanted to blow off doctors appointments or to not follow-up on test results.
I had my first epileptic seizure last October, at age 23. You can read about my first seizure and my second seizure in my past blog posts if you'd like. Prior to my first seizure, if someone would have asked how I would respond if I were to have a seizure out of the blue, my answer would have been simple: PANIC. I'm prone to anxiety about small, trivial matters. I would have guessed that I would be terrified about my health, and that I would want to have as much testing as possible to get answers as quickly as possible. I would have guessed that I would be completely on top of my medication and avoiding risky behaviors such as drinking or not getting enough sleep (alcohol and sleep deprivation both lower the seizure threshold).  I would have guessed that I wouldn't hesitate to accept the reality of my situation, and that if I found a medication that prevented my seizures, that I would be terrified to get off that medication even years later.
Yet, my real reaction to my seizures has been quite different. It's now been about 8 months since I had the seizures and I've experienced a roller coaster of emotions, several of them I've experienced several times over. Fear or panic has not been my primary reaction like I would have expected. I think my friends and family members have probably been a bit surprised by my reaction. I realize that there are probably a lot of friends or family members of people with seizures and/or epilepsy who are struggling to understand why their seizure-prone loved one isn't reacting the same way that they are. My goal for this blog post is to share the roller coaster of emotions that I have experienced and why. I'm going to run in the order that the emotions showed up for me.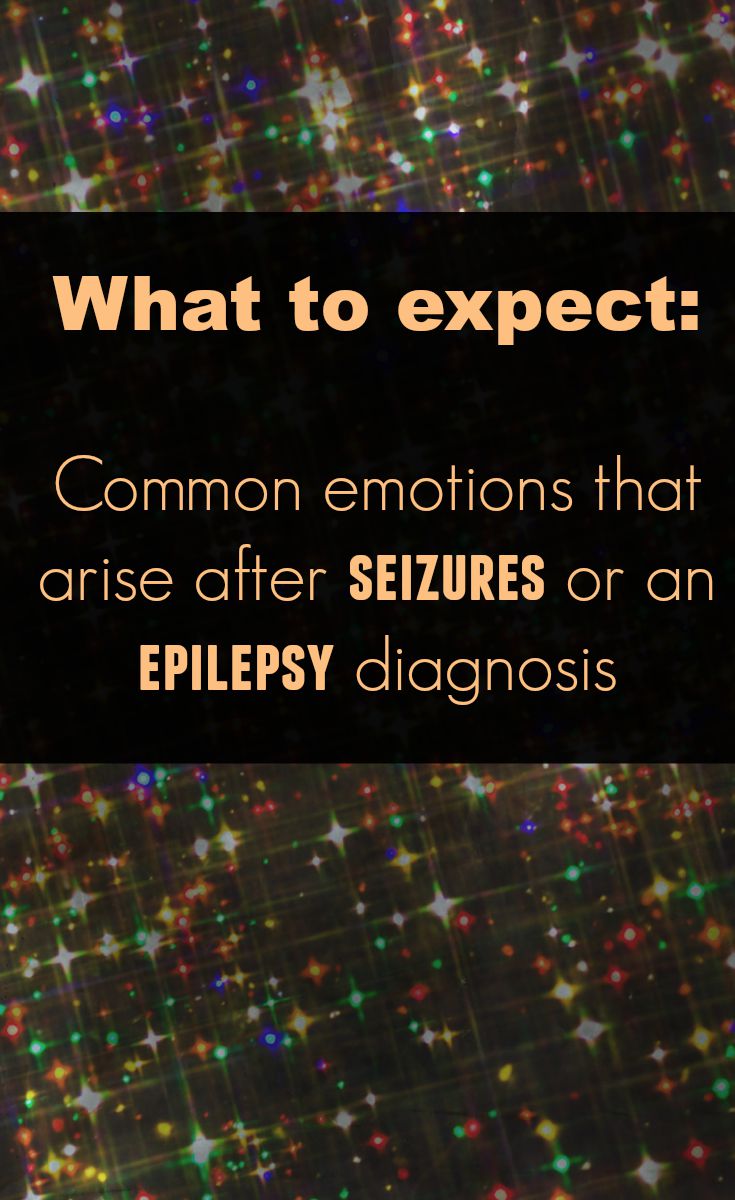 Confusion. When I first "came to" after my seizure my first reaction was confusion. I felt like I had been sleeping for HOURS and was waking up mid-dream. So, it was confusion but not a logical, well thought out confusion but instead just a really surface level "hmm that seems odd" type confusion.
(emotional) numbness: Once I was at the hospital, I remember realizing that others (Ryan, my mom, etc) were quite worried about me. Everyone seemed serious and concerned. This was mildly confusing to me because I was still in a "foggy" mental state and the reality of what had happened hadn't hit me yet.
Exhaustion: Despite having felt like I had been asleep for hours when I first "came to", I was still exhausted afterwards. I did a LOT of sleeping and when I would wake up I still felt tired.
Frustration: I was hospitalized for five or six days after my second seizure and on about day three of being in the hospital I became frustrated. I was tired of being poked, prodded and of just being in the hospital in general. I was frustrated that I had so many people concerned about me because I just wanted to sleep and have time to myself to absorb what had happened and to wrap my mind around it.
Denial: After getting out of the hospital, I googled seizures and read that most of the time, doctors don't medicate people after a single seizure because their odds of having a second seizure are fairly low (under 50%). If a person has 2 seizures within 2 year,s their odds of having a third seizure are more likely than not (over 50%) so after a second seizure medication usually is started. After being out of the hospital for a little bit I remember saying to my boyfriend "I guess I should try to accept that I 'just' have epilepsy. That maybe my brain just had a seizure for no apparent reason and we won't find a cause and my brain just needs anti-epileptic medication to avoid seizing now." I meant to suggest this as a 'worst case scenario' that I should try to mentally prepare for. Yet as soon as I said it, I realized by the look on his face that my boyfriend believed that to be true already. He had already accepted that my seizures weren't just "random" and that something in my brain had changed. I was still assuming that we would find some weird answer such as an infection or illness (even though all of my testing came back normal and I had no symptoms of illness prior to, during or after the seizures). I was in denial.
Sadness. Once I realized that I didn't have a seizure as a result of any illness, infection or other "random" cause, it started to sink in that we probably wouldn't get answers to what had happened, and I was probably at a high risk of having more seizures if I weren't on medication. This was hard for me to swallow and caused sadness.
Hopelessness. I was 23, childless and had been with my boyfriend for 7 years when I had my first seizure. After accepting that I was probably now dependent on seizure medication to avoid seizures, I realized that this was an important factor regarding getting pregnant, being pregnant and giving birth. Even the safest of seizure medications increase the risk of birth defects, even though the risk is fairly low (my neurologist said about 8% vs the general population being at about a 2% risk for birth defects). I also began to realize that with my father having epilepsy, and now me having seizures myself that perhaps this is somehow genetic and if I do have a healthy pregnancy and birth, I could pass the epilepsy on to my child. This is the hardest for me to handle because I love children and have always dreamed of being a mother someday. At first, I was fixated on the thought that if I have a baby while on seizure medication and then my baby has a birth defect, or I miscarry, or my child has epilepsy I would forever feel guilty. If any of those things happened, would I live in regret feeling selfish for having chosen to go ahead with having a baby knowing my risks? If that IS selfish, then isn't the obvious unselfish thing to do be to not have children? Not having children has never really felt like an option for me. So for a while I became overwhelmed with helplessness.
Determination. After feeling hopeless for a while I realized how much I had to be thankful for. I was seizure-free since beginning medication. I have read stories of people who have completely uncontrolled seizures and I can't even imagine how difficult that must be. I felt terrible for feeling all of these negative emotions regarding my situation when SO many others have it much, much worse. I realized that I needed to force myself to be determined to live with my seizures/epilepsy regardless of how many seizures I have or how it affects my life. Having children has been a dream of mine longer than anything else, and I realized I can't let epilepsy take that from me no matter what.
Avoidance. It took me roughly 3 months to really wrap my mind around what had happened to me. I have always been a bit slow to accept change or big events. I have to repeat things in my mind over and over before I can find peace with them. Having seizures turned my world upside down and it took me a full three months to pick everything back up and put it back in place. During that three-month period, I was really up and down with my thoughts and feelings surrounding what had happened. I live in a small town so it's hard to go into any store or business without seeing someone I know. My family members had posted on Facebook about my seizures (I did not) so it seemed like everyone knew what had happened. I ran into the grocery store and the bank and would be stopped by people who I only see a few times a year asking me details about what had happened. I was still trying to make sense of it myself, so I didn't really have the ability to explain it all to other people. Sometimes I didn't want to think about it at all, but even when I wasn't avoiding thinking about it, I didn't have an interest in re-hashing the details with people I am not emotionally close to. So I wanted to avoid most of the people I knew.
Loneliness. While I avoided going out in public too much to avoid having to talk about what happened, I found that this made me lonely. I needed more social interaction than I was getting, but I was afraid that venturing out into the world more would mean I had to address what happened, so I felt stuck between a rock and a hard place.
Anxiety. Both of my seizures happened at night, within an hour of falling asleep. For months (five or so?) I don't think I laid down for bed a single time without the thought of "what if I have a seizure in 20 minutes?" crossing my mind. This made it really hard to fall asleep , and then I would start thinking about how NOT sleeping increased my odds of having a seizure (sleep deprivation) which increased my anxiety and the cycle just kept going. A few nights I would lay in bed for over 3 hours before finally falling asleep. I also experienced anxiety when going out with my mom or my sister when my boyfriend would stay home. I knew that he handled my seizures perfectly (calling 9-1-1) but I have never really seen most other people respond to a seizure so I'm not sure if they would freeze or panic or if they'd get me help. I was particularly anxious about going with my sister because her children were only 1 and 4 and I was afraid of having a seizure in front of them as that would be traumatic for them.
Panic. Every once in a while I'd have a new "symptom" that I had never experienced before and I would panic, thinking that it might be an aura. I had read that many people with epilepsy have auras that include things like "floaters" in their vision, the smell of burning rubber, a smell of gunpowder, a metallic taste in their mouth, sudden confusion/brain fog, etc. Our apartment had a radiator style electric heater that ran along the base of our living room wall. Once a pair of waterproof gloves fell onto the heater and started to melt, and my heart started beating so quickly and I blurted out "I smell something burning! Do you smell something burning?!" and to my horror my boyfriend said no, he didn't smell anything. I felt like I could barely breathe and my chest was tight because I was so panicked. Thankfully, my boyfriend got up and walked around and then said "Oh yeah I do smell it over here" and then found the glove so I realized it was a 'real' smell and not an aura.
More denial and avoidance. The last few months (5-8 months post-seizures) my primary emotions have been denial and avoidance. I feel exactly like I did before having seizures. I've accepted that the odds of any kind of test showing a cause for my seizures is highly unlikely. So, when it comes to making appointments at my neurologists or scheduling testing that my doctor or neurologist wants me to have, I tend to just want to avoid going. I don't feel like the odds of the test showing anything are very high, I hate how going through with the testing makes me recall what happened, and I just don't enjoy being at the doctors or having testing done in general. Logically I know that it makes sense to do whatever testing and appointments my neurologist feels are worthwhile, but it's emotionally easier for me to avoid appointments and tests and just avoid having to think about seizures or epilepsy at all.
If you have had seizures, please feel free to share what emotions you've dealt with in the comments. Or, if you love someone with epilepsy feel free to share your emotions about the situation as well. The goal of this blog post is to increase awareness of what emotions may come along with seizures and an epilepsy diagnosis, but I'm only one person so I'm sure others out there have different experiences and emotions.
I also want to apologize if this came across as whiny or ungrateful for how lucky I have been to have seizure control while on medication, and to have very few side effects from medication. I realize that my situation could be much worse than it is, and I'm somewhat ashamed of the emotions that I've felt in the past (primarily hopelessness and sadness because others have it so much worse) but I wanted to be as honest as possible about my experience. My goal isn't to whine or complain or get sympathy at all, I just want others to realize they aren't alone and their emotions post-seizure and/or epilepsy diagnosis are normal.