*There is an affiliate link in this blog post.
When I adopted my two pugs about two years ago, they were used to getting rawhide chews. I researched online and quickly learned that rawhide chews are dangerous for dogs because they aren't easy for dogs to digest. If dogs don't chew their rawhide into tiny pieces before swallowing, the larger pieces can cause blockages in their digestive track and require surgery. So, I started researching alternatives. You can see my Types Of Dog Chews Comparrison blog post on my other blog to see all the types we've tried.
One of my favorite places to order chews from is Petflow.com. Local pet stores and supermarkets charge an arm and a leg for chews – My local meijer charges $7 and change for two SUPER skinny bully sticks – that my dogs would consume in 20 minutes or less.
Petflow.com always has 6″ bully sticks for .99, sometimes from more than one brand. They also often run cheap deals on chews to get you to try them – I've even gotten chews for just .01 each in the past, though those super-bargains are usually limited to two or three per household.
I recently placed a Petflow order and thought I'd share with you guys the details of what we got.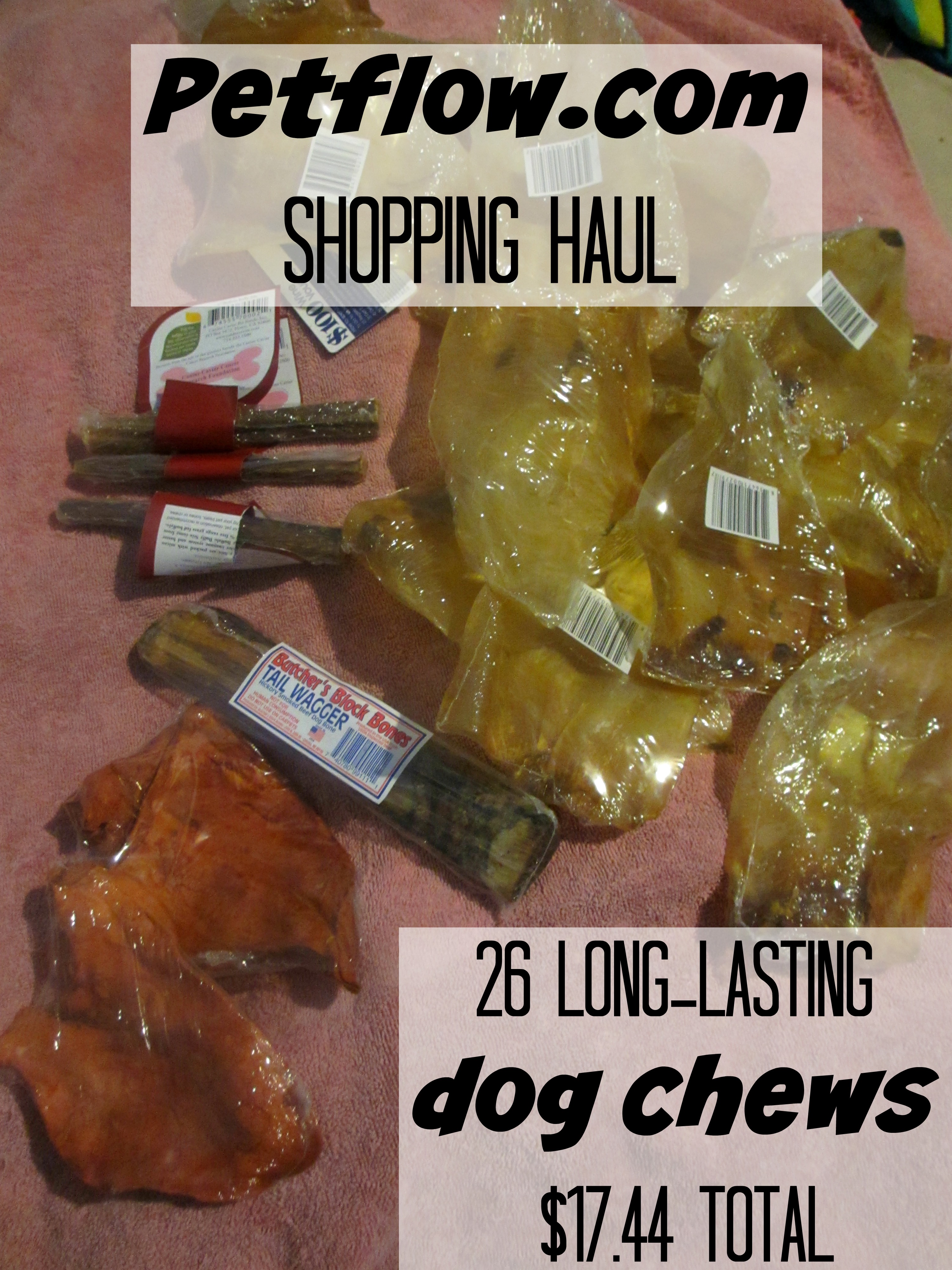 Petflow requires that your order is $17 or more, which is the biggest downside to the site. Shipping is usually 4.95 but at least a couple of times per month they offer free shipping on all orders. On Easter they offered free shipping so I ordered just above the $17 minimum and got free shipping.
My order included: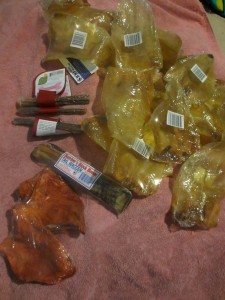 20 Bingo Free Range Buffalo Ears for Dogs  at .59 each, total = 11.80
2 Bingo Smoked Buffalo Ears Dog Treats at .59 each = 1.18.
3 canine caviar Gourmet Natural Bully Sticks, .99 each = 2.97 total
1 Butchers Block Butcher Bone The Tail Wagger Dog Bone 1.49 
Total order: 17.44 with free shipping.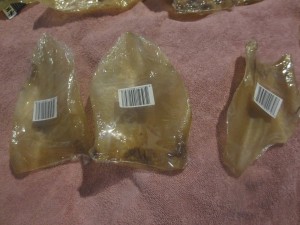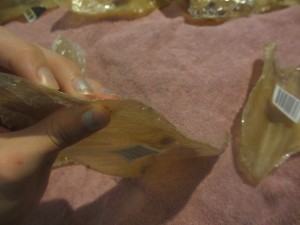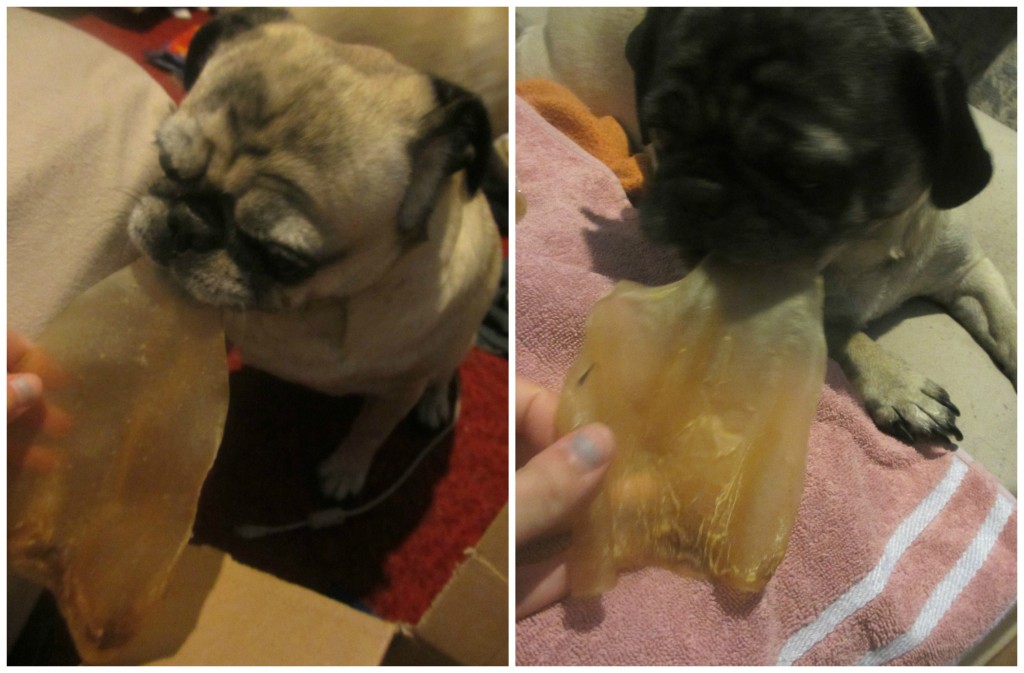 The original buffalo ears are really thin on the 3 main edges (though thicker on the portion where it would connect to the head) but REALLY big – bigger than my hand. I had ordered these before and was happy with how long they last my dogs (30+ minutes of chewing) for the price.
I expected the smoked buffalo ears to basically be the same but with a smoked flavor. I was surprised that they are quite a bit thicker (though roughly the same size). They seem to be "puffed" a little, they kind of reminded me of the puffed pig ears that Merrick offers in their chew variety bags, except thinner.
I had ordered the .99 bully sticks from Petflow before, and I loved how they were pretty stanard in thickness but they weren't very stinky and my dogs didn't get as excited about them as they do bully sticks in other brands. So this time I ordered 3 canine caviar bully sticks becuase they were .99 each. Two that we got were really similar in thickness to the non-branded petflow bully sticks, and the regular bestbullysticks.com bully sticks in thickness, but the third one was only about 1/2 as thick as the others. I hope that the thin one was just a fluke but it's hard to know with a sample size of 3 bully sticks.
I also ordered a rib bone that was 1.49. My dogs recently have taken to bones where in the past they'd chew the meat/marrow off and then would show no interest. The reviews said the rib bones were really meaty so I decided to give them a try. I haven't given the bone to my dogs yet but it does have a lot of meat/skin on the outside so even if it only lasts for a single chew session it won't be a bad deal at $1.50.
If you decide to give Petflow a try please click on my link here before you order. If your first order is $40 or more, this link will give you $10 off your order AND it will give me a $10 credit to use the next time I place an order, so we both benefit.