If you are considering getting a hedgehog it's important to know how much work hedgehogs are and what their day-to-day care needs are. There are several items mentioned below that you may be unfamiliar with. If that's the case, I recommend checking out my Must Have Products For Pet Hedgehogs blog post first.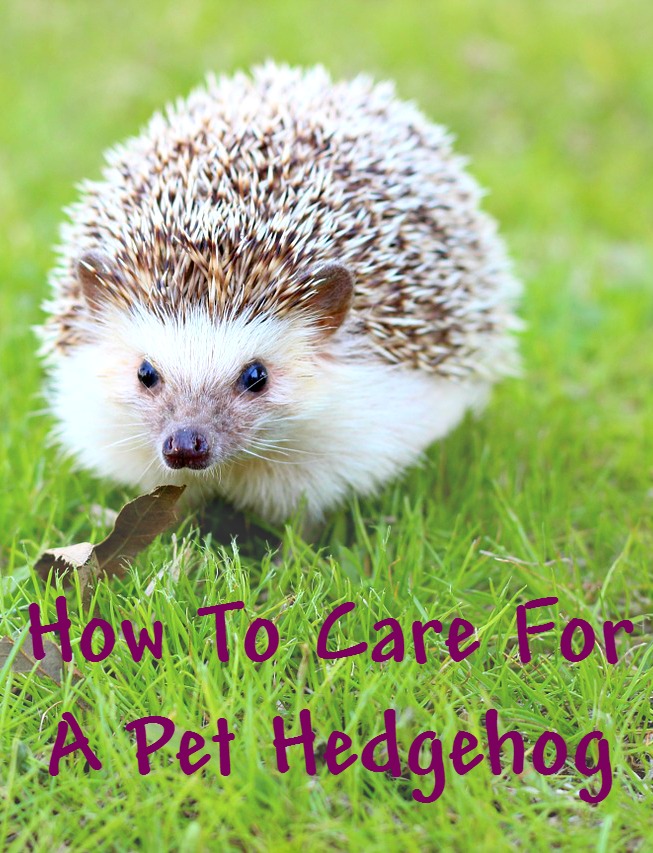 Daily needs:
1. Feed & water & clean water & food dishes.
2. Hold for at least 20 minutes (to keep them friendly with you and humans in general).
3. Check cage temperature to make sure thermometer and heater are working properly.
4. Many hedgehog owners recommend weighing your hedgehog daily. Watching their weight will let you know if your hedgehog is losing which is usually the first symptom of an illness.
Every few  (2-4 days) days:
1. Clean cage (replace pee-pad or cage liner, lean litter pan if litter trained, wipe down wheel).
2. Put cuddlesack/bed through washer and dryer.
As needed:
1. Give your hedgehog a bath. I did this about every 4 weeks when my hedgehog was a baby but after he hit puberty he got a lot stinkier so I would bathe him more like every 2 weeks.  I did this by filling a bathroom or kitchen sink, putting a hand towel or thick dishcloth on the bottom (so he could walk without slipping around) and then dropping a little bit of Aveeno oatmeal body wash into the water to moisturize him a little bit and prevent his skin from getting dried out.
2. Take your hedgehog to the vet anytime he's acting lethargic, not eating or otherwise behaving oddly.
Do you have a pet hedgehog? Does it require more or less care than you originally anticipated?